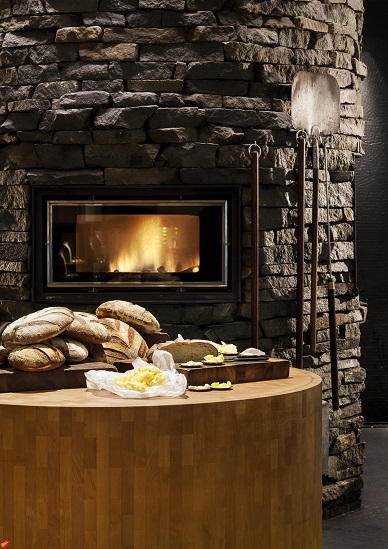 The Jacaranda Series are multi-function round stone hearth ovens capable of cooking a wide variety of menu items including pizza, roast meats, baked breads, breakfast dishes and more. The traditional cylindrical exterior shape creates an architectural feature in any restaurant or display kitchen. Constructed with the highest quality thermal ceramic materials these ovens incorporate design excellence with superior performance.
STANDARD OVEN FEATURES
Exhaust design with advanced safety features
Thermostatically controlled gas system with infinity display burner
Note: this burner is compatible with wood burning or can operate as a standalone full gas system
Easy to use, compact digital temperature control panel
Internal spotlight supplied as standard in all ovens
Integrated stainless steel hearth and lintel surround for oven mouth (Teflon or Vitreous Enamel finish available on request)
Unique fold down glass door or optional high profile roofline with panoramic glass pane
High quality Italian pizza tool kit
CE rated design (standard models)
4 year limited structural warranty on oven body. 12 month limited warranty on accessories including: gas system, exhaust transition and particle filter.
2 part assembly for easy installation (all ovens can be designed for transport through doorways, lifts, staircases if required).
OPTIONAL FEATURES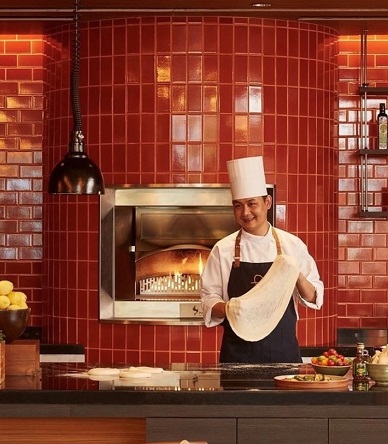 Customise the shape or size of the oven
Additional doors and openings (pass thru doors)
Spectacular high profile roofline with panoramic glass pane
Electric heating system, even heat distribution for superior cooking performance. Optional simulated fire feature display available on request.
Viewing window (you specify the location)
Char Grill (gas, wood or electric operated)
Rotisserie (small rotisserie suitable for poultry and portions of meat, large rotisserie required for lamb, beef and pork)
Custom door shapes, sizes and finishes to suit your design concept
Various facade and external cladding options
Note: External Dimensions Include Lintel & Hearth, Insulation & Required Air Gap.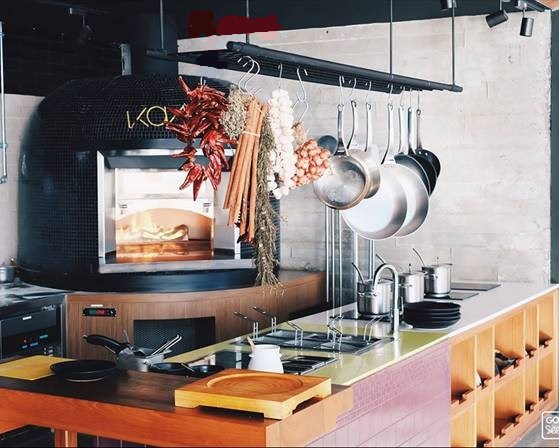 Chefs Handbook - Multifunction Cooking in Stone Hearth Ovens
Visit Data Sheets & Drawings for a full list of technical resources.