Are you seeking to create something different? Do you have a unique concept or inspiration?
Our custom design service can turn your innovative ideas into reality. By combining your choice of features and specifications an impressive design statement can be created for your next display kitchen. Phoenix expert design engineers work methodically to ensure that your original design ideas are balanced with functionality and cooking performance resulting in a remarkable appliance that will produce delicious results.
FLEXIBILITY & DESIGN OPTIONS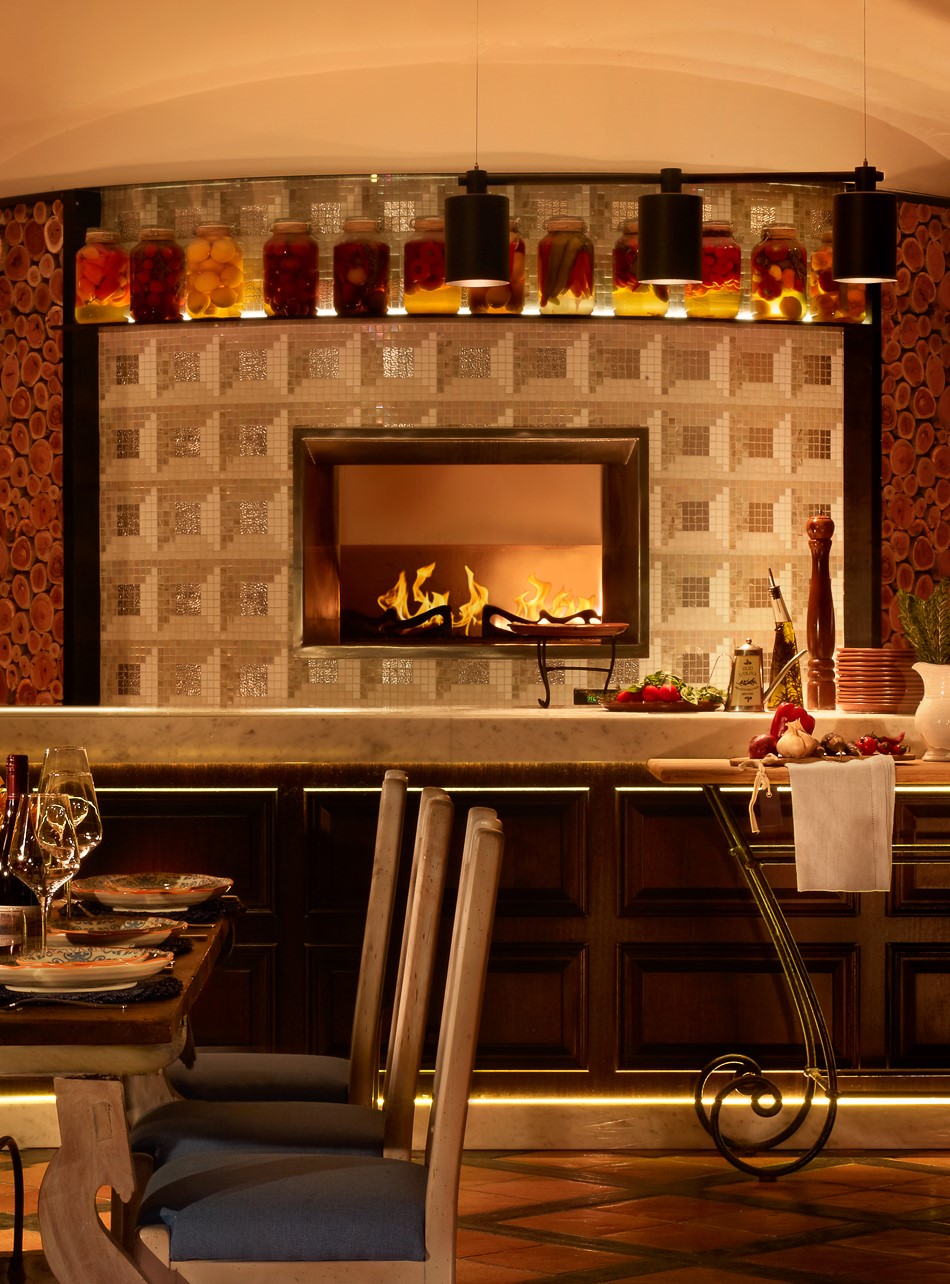 Any Shape or Size: need an oven that will fit into a corner? Perhaps install around a structural pillar? Phoenix can design an oven to suit your unique space and transform an awkward area into a spectacular feature.
Choice of roofline: traditional low line for high performance or high profile for added visual interest.
Viewing Window: positioned on side or rear oven walls, multi-pane high temperature glass for safety with architectural lintel for easy facade integration.
In-Oven Char Grill and Fry Top: gas, wood or electric fired grills can be a key feature in your oven creating a multi-function appliance. Grills are recessed into the oven floor allowing maximum visual appreciation of the display fire/gas flames. Electric Fry Tops offer operators the ability to sear at extreme temperatures.
Rotisserie: small or large rotisseries can be designed to operate inside an oven creating a multi-function appliance. Small rotisseries are suitable for poultry, suckling pig and portions/joints of meat. Large rotisserie is required for lamb, beef and pork.
Multi-skewer Cooking: automatic rotating skewers/swords add versatility and theatre to an oven. Removable fittings allow operator flexibility to use the full oven floor for cooking when skewers are not in use.
Additional Door Openings: multiple doors can be incorporated into side or rear walls creating a pass through or for visual interest. Door sizes and shapes can be customised on request.
Phoenix Presentation - Exclusive Excellence
Chefs Handbook - Multifunction Cooking in Stone Hearth Ovens
Welcome to our Creative Hub - a collection of our previous work to inspire your next project. Don't let your imagination stop here, we are always waiting for our next challenge, This email address is being protected from spambots. You need JavaScript enabled to view it. to discuss your unique ideas and requirements.
Custom Oven with Twin Grills
4 Door Oven - 2 x Separate Oven Chambers, 2 x Bake/Pizza Area, 2 x Gas Heated Char Grill/Broiler in Oven, Independent Chamber Temperature Control, 4 x rear Gas Display Flames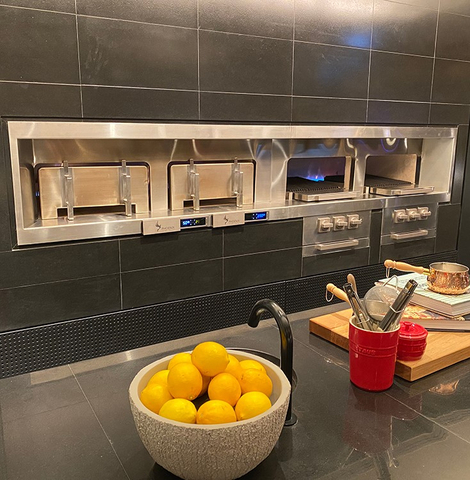 PARK HYATT AUCKLAND - CHAR GRILLING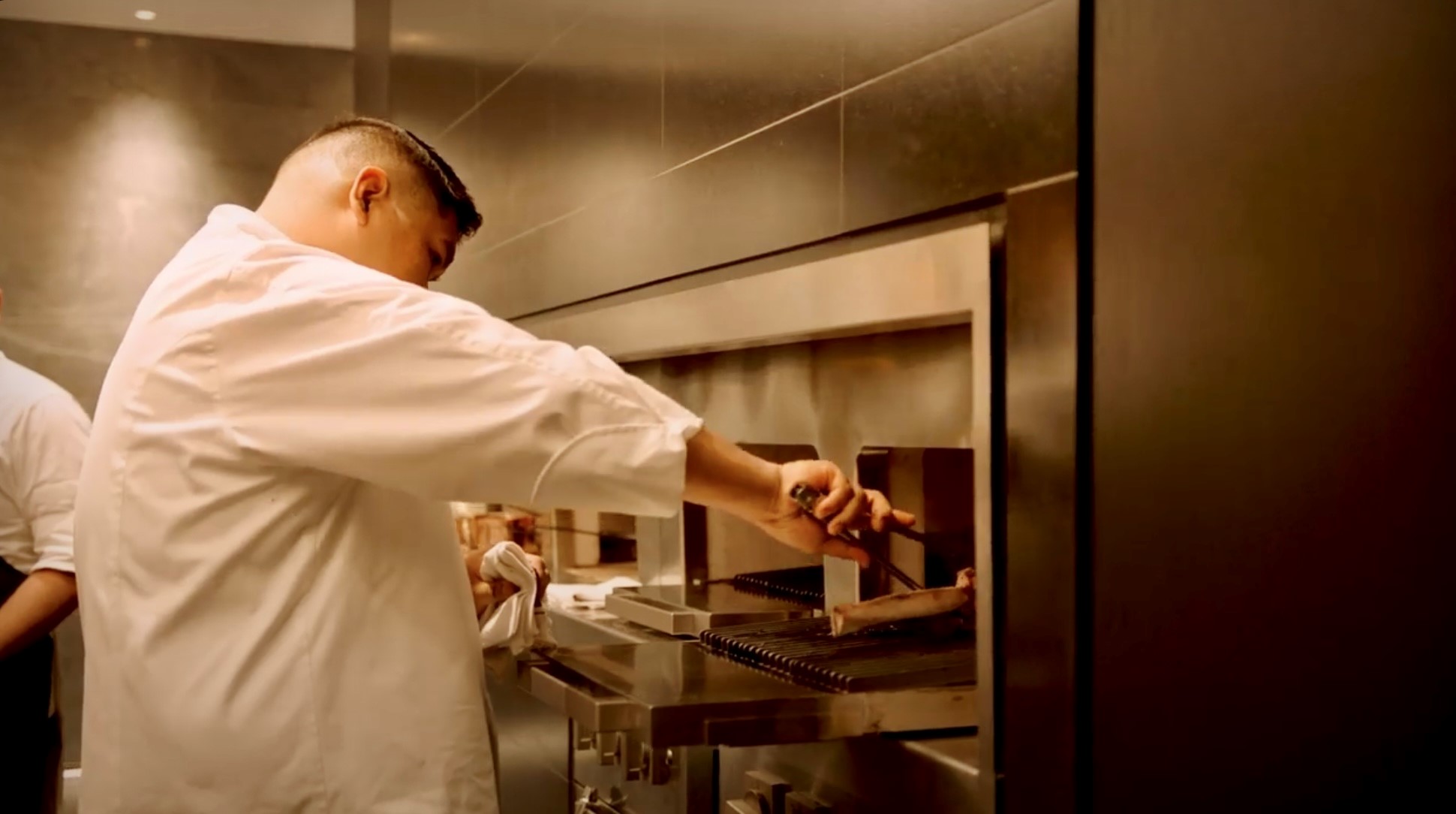 ROTATING SKEWERS/SWORDS
Electric 2 Door Oven - Automatic Skewer/Sword Movement, Independent Rotation Control, Removable Assembly Allows Greater Functionality
OVEN WITH ROTATING SKEWERS/SWORDS
2 Door Multi-Function Oven with Rotating Skewers/Swords
OVEN WITH FRY TOP
Fry Top Integrated into Oven Floor, Automatic Water Drain for Waste
Round Oven with Electric Fry Top
2 x Door Openings - Fry Top Integrated into Oven Floor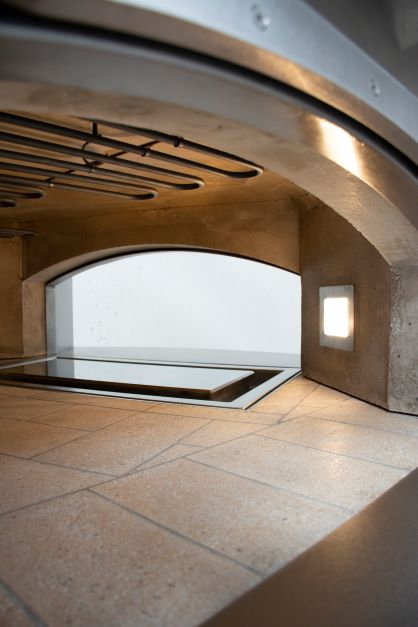 ELECTRIC OVEN WITH CHAR GRILL
2 Door Openings - Solid Char Grill Plate Integrated into Oven Floor, Optional Vapor Display Window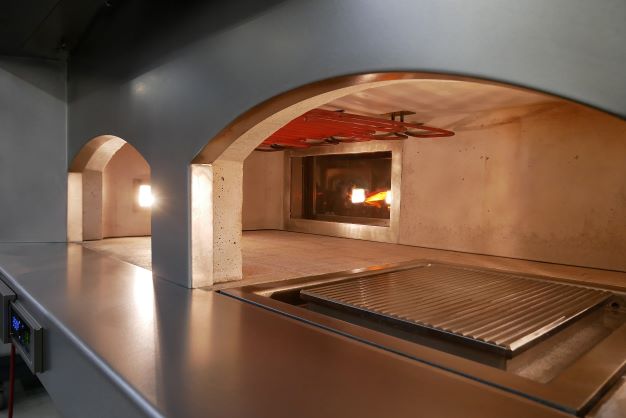 OVEN WITH ROTISSERIE
2 Door Openings - Automatic Rotisserie, Flexible Design Allows Ultimate Functionality
CUSTOM ROUND OVEN
Impressive 2.7m Diameter - 2 x Door Openings (Pass-thru Design), 2 x View Windows, 4 x Gas Burners for Ultimate Performance. Constructed in 4 Pieces for Shipment & Installation