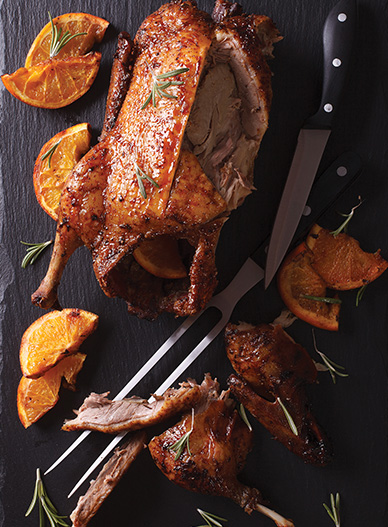 The oriental inspired Phoenix Duck Oven includes a high profile door and traditional fire grate which presents a stunning feature while the cooking performance produces succulent roast duck, char sui pork and more.
All duck ovens are supplied with removable drip trays allowing it to multi-function as a stone hearth oven for the preparation of other items such as pizza, roast meats, vegetables and breads. Available in a range of sizes with optional accessories, ovens can also be customised to meet your bespoke requirements.
FEATURES & OPTIONS:
Exhaust design with advanced safety features
Thermostatically controlled gas system with radiant shield to diffuse heat
Note: this burner is compatible with wood burning or can operate as a standalone full gas system
Easy to use, compact digital temperature control panel
Traditional fire grate for oven mouth (optional use)
Internal spotlight supplied as standard in all ovens
Motorised rotating hooks for even cooking and enhanced visual display
Integrated stainless steel hearth and lintel surround for oven mouth (Teflon finish available on request)
Accessory kit includes removable drip tray, fire grate, hooks and tool set.
CE compliant design
4 year limited structural warranty on oven body. 12 month limited warranty on accessories including: gas system, exhaust transition and particle filter.
2 part assembly for easy installation (all ovens can be designed for transport through doorways, lifts, staircases if required).